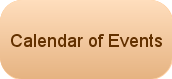 CLASSES / SEMINARS / PRESENTOR

Classes are available on event page or you can organize one. Private or semi private classes plus group classes can be worked out. Have a seminar for 1 or 2 days. Price information available upon request. 

Once in the calendar, click on the even for more information. 

Click  below to see upcoming classes and articles. Enjoy!